PRE-ORDER OCT / SHIPS MID NOV ---The New Adventures of Baba Yaga and the Wolf T Shirt and Comic
-- PREORDER CLOSES OCT 31ST ---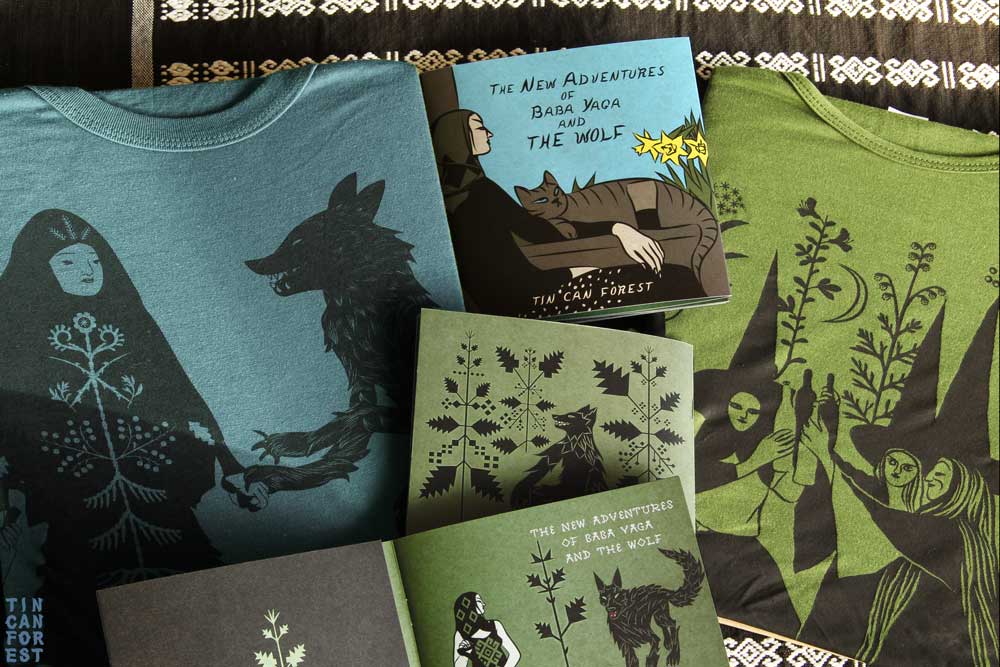 NOTE! -----THIS PACKAGE IS A PRE-ORDER ---- SHIPPING STARTS IN MID NOVEMBER -----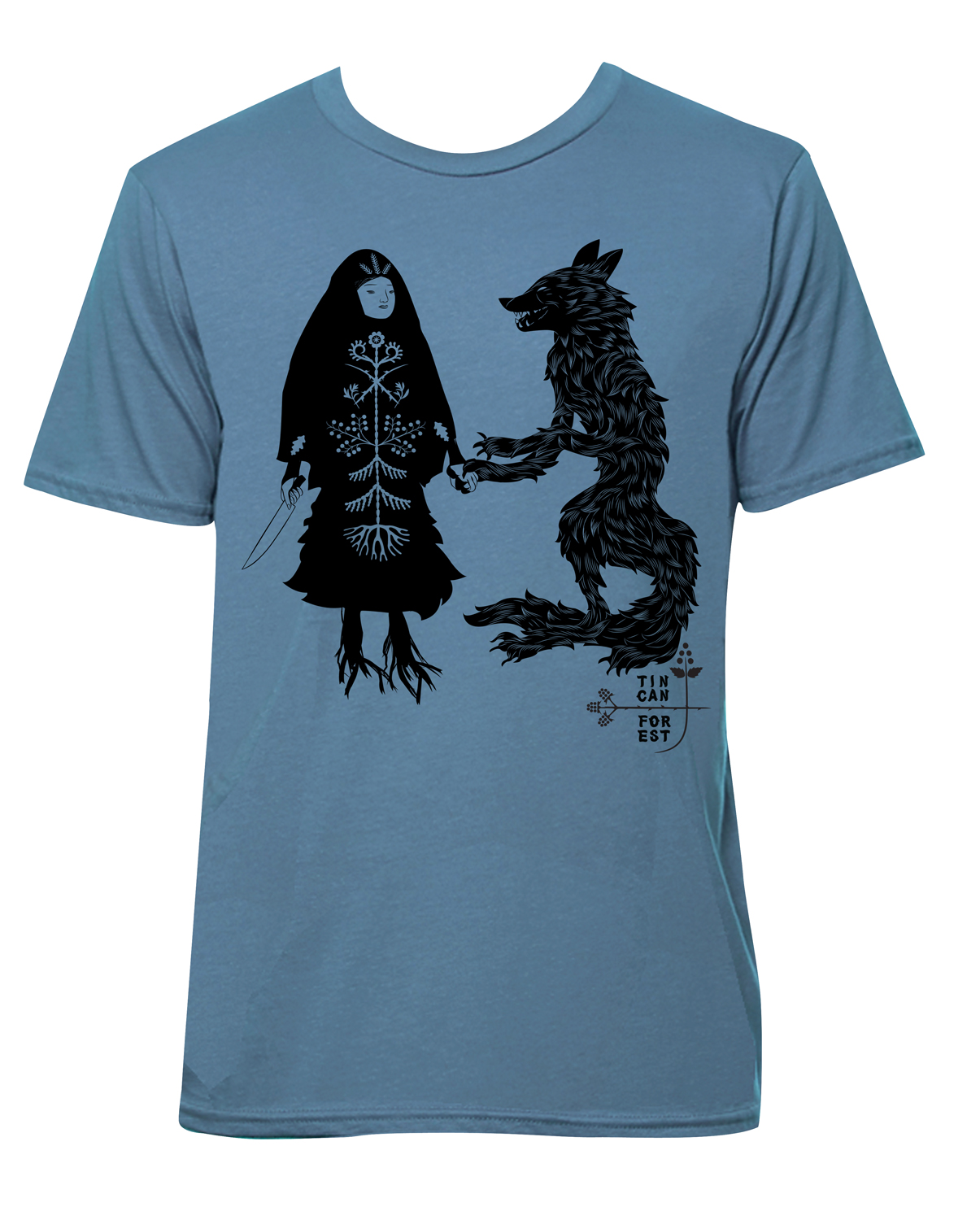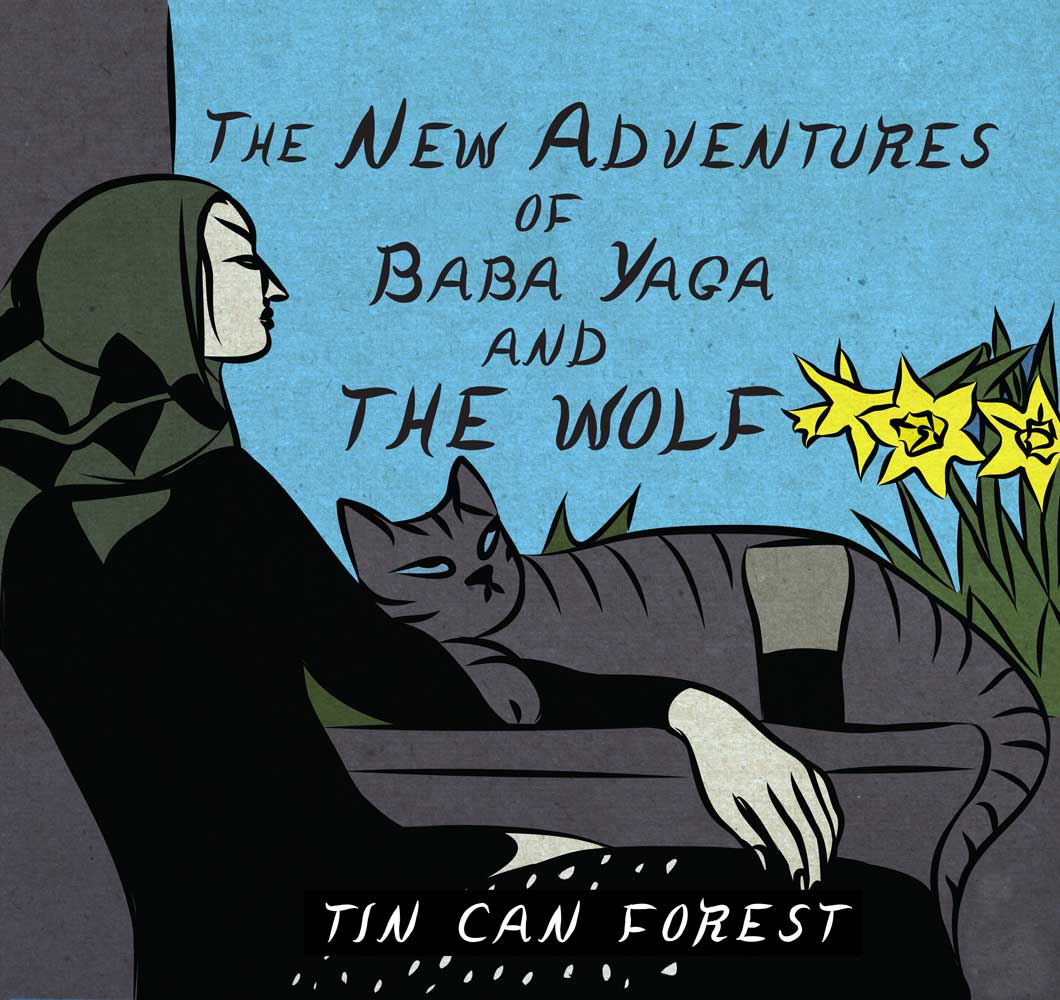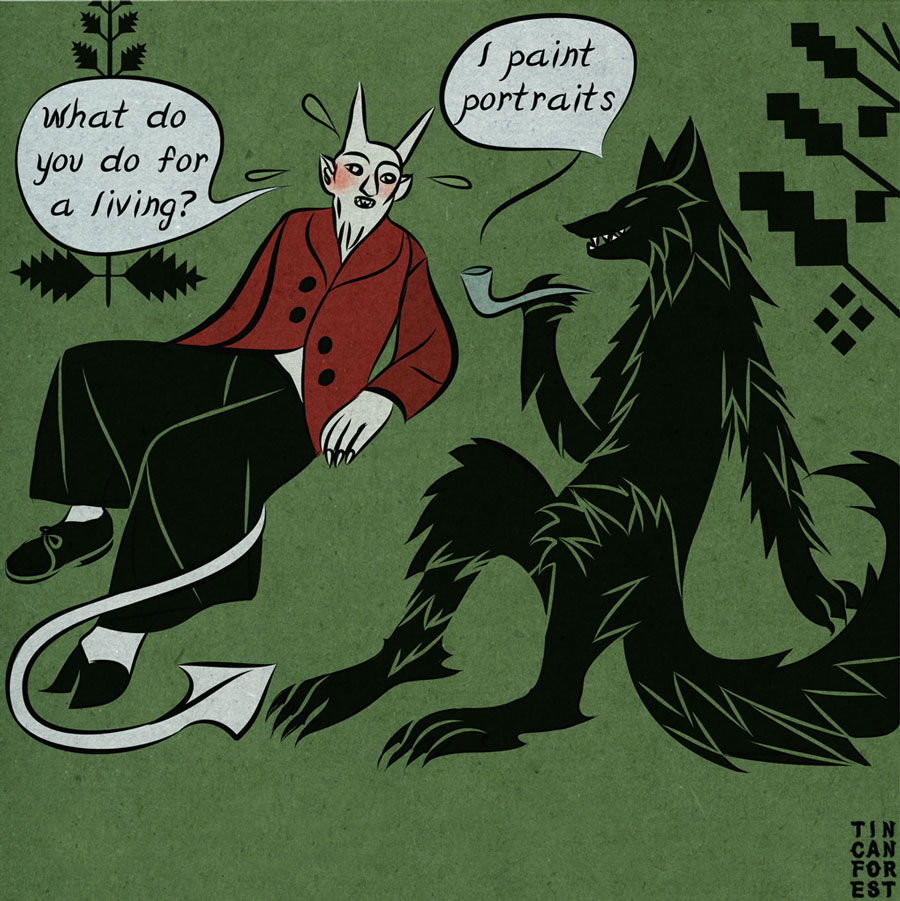 We are pleased to present a second printing of our first issue in our comics series The New Adventures of Baba Yaga and the Wolf. This comic is a signed limited edition, 6 by 6 inches, softcover, 24 page, full color and offset printed in Canada. Packaged together with your choice of either Baba Yaga and the Wolf T shirt or Coven Gruit T shirt.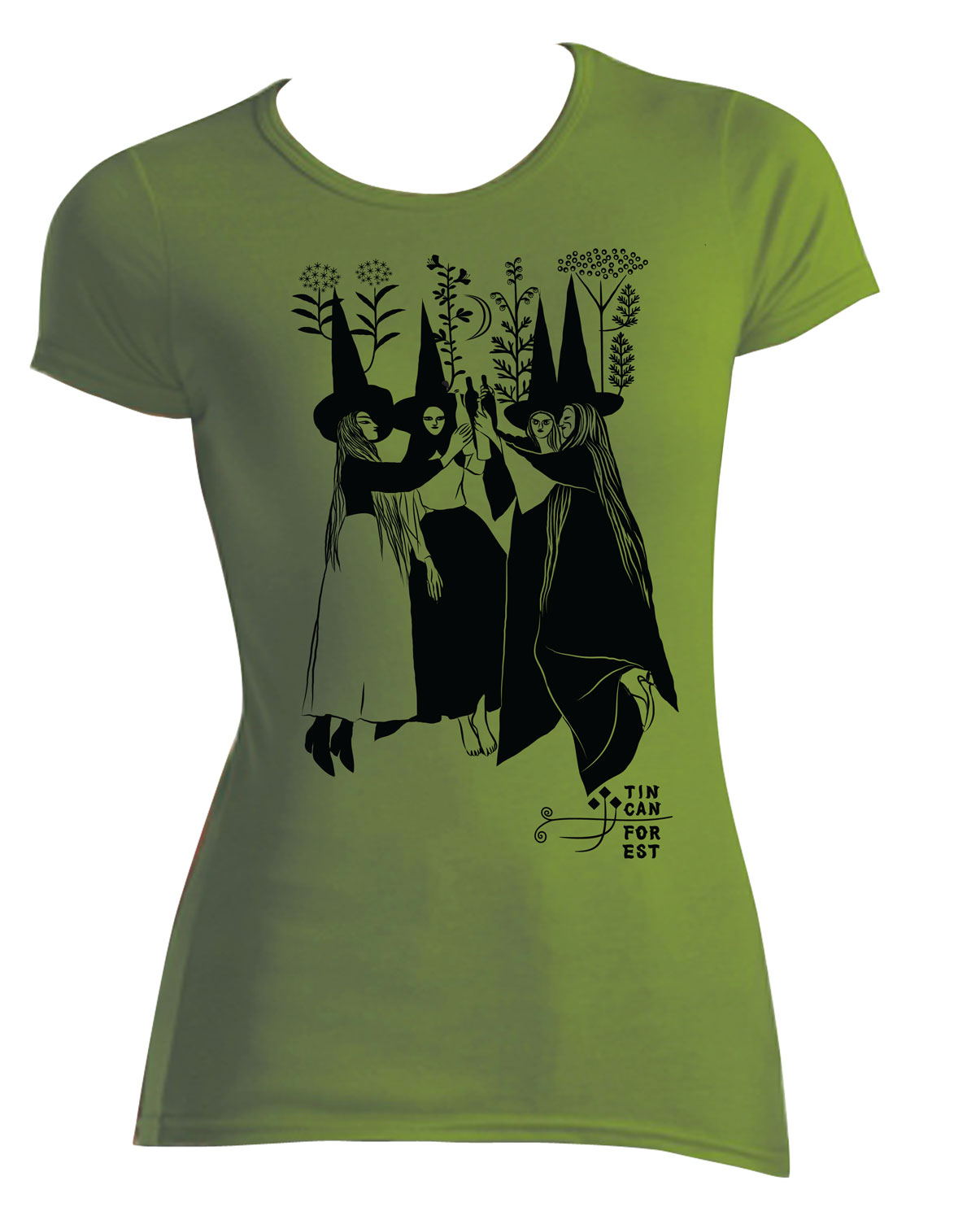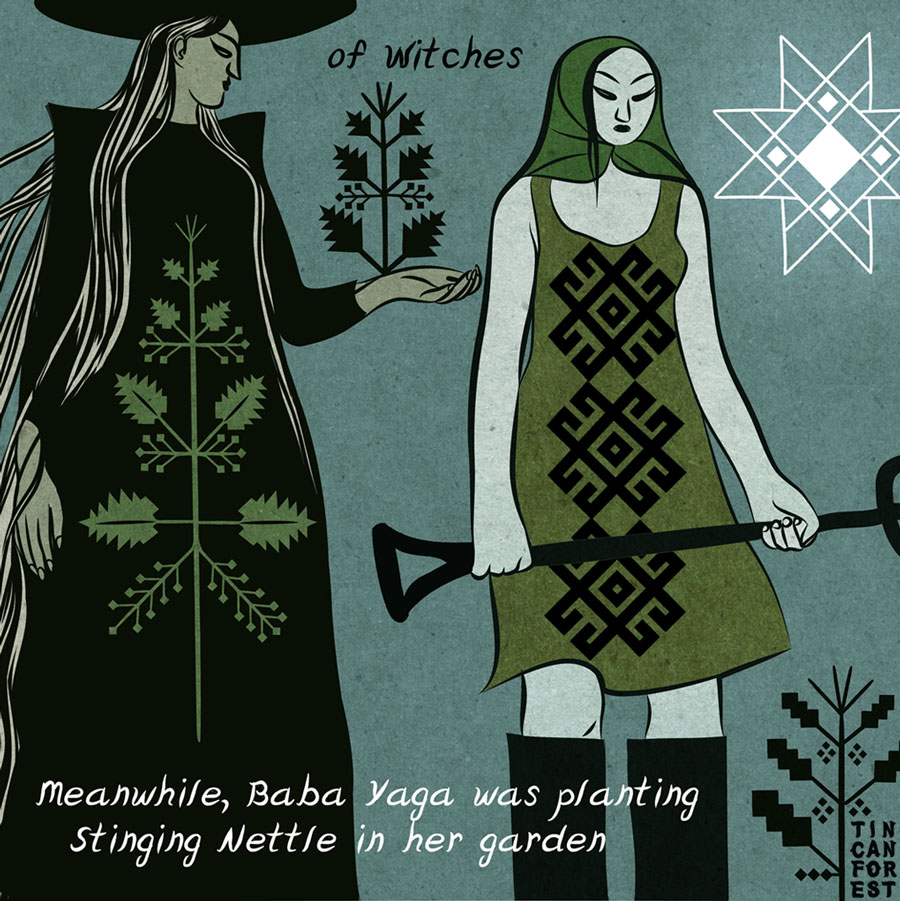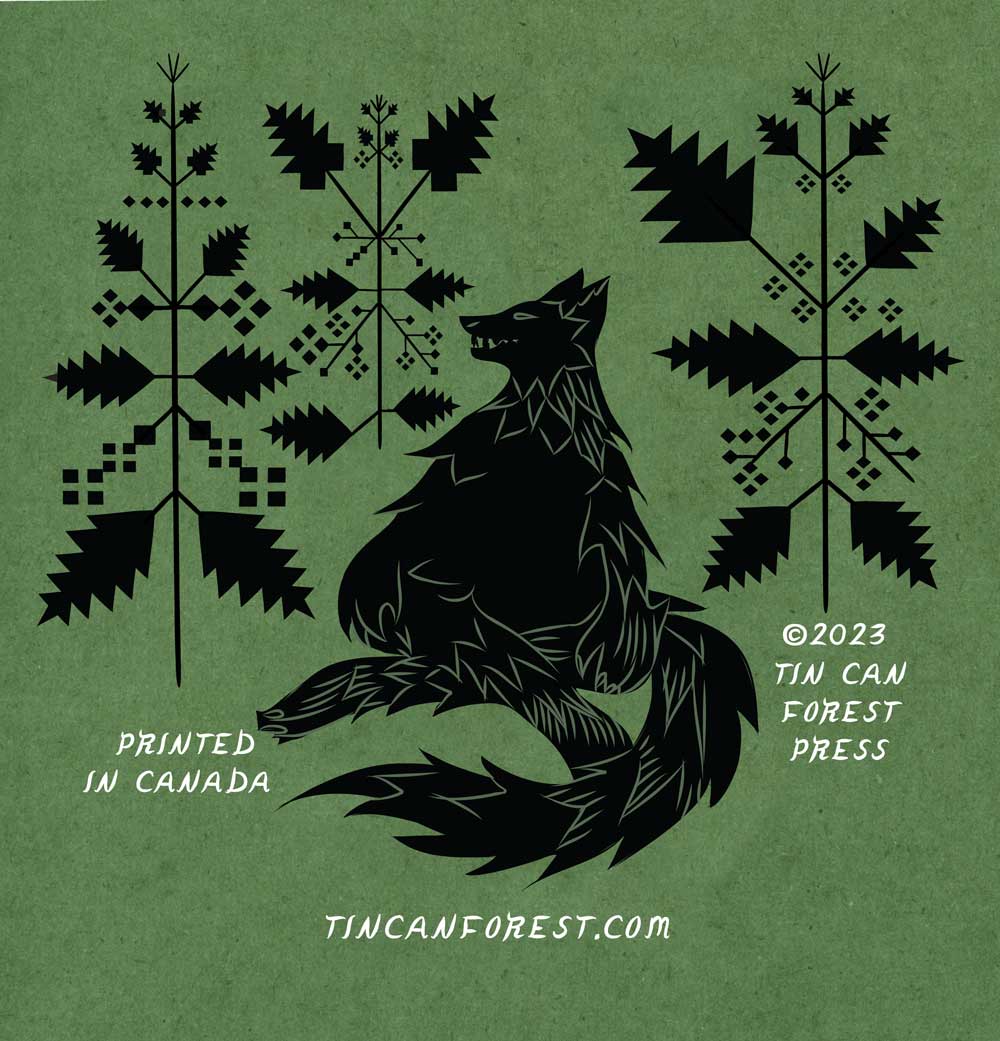 We're printing again on these lovely colored soft olive green shirts. These shirts are dyed and sewn in Canada. We've chosen these Bamboo and Organic cotton shirts because they have a nice cut, are extremely comfortable and wear well. We love water-based printing. It's smooth, soaks into the shirt, and is the most environmentally friendly silk-screen printing option.
For this printing we are adding a new 100 percent organic cotton shirt, made in the USA. These shirts have a classic cut, and made from super soft Organic fine jersey, in an attractive slate blue color.
COVEN GRUIT SHIRT ON GREEN ORGANIC COTTON / BAMBOO SHIRT
PRE-SHRUNK
PRE-WASHED
Water based silk screen print on Classic fit Bamboo t shirt
Ring Spun Combed for exceptional
softness.
70% Rayon from Bamboo/ 30% Organic
Cotton
THIS SHIRT IS MADE IN CANADA
WATER BASED SCREEN PRINTED IN USA AND CANADA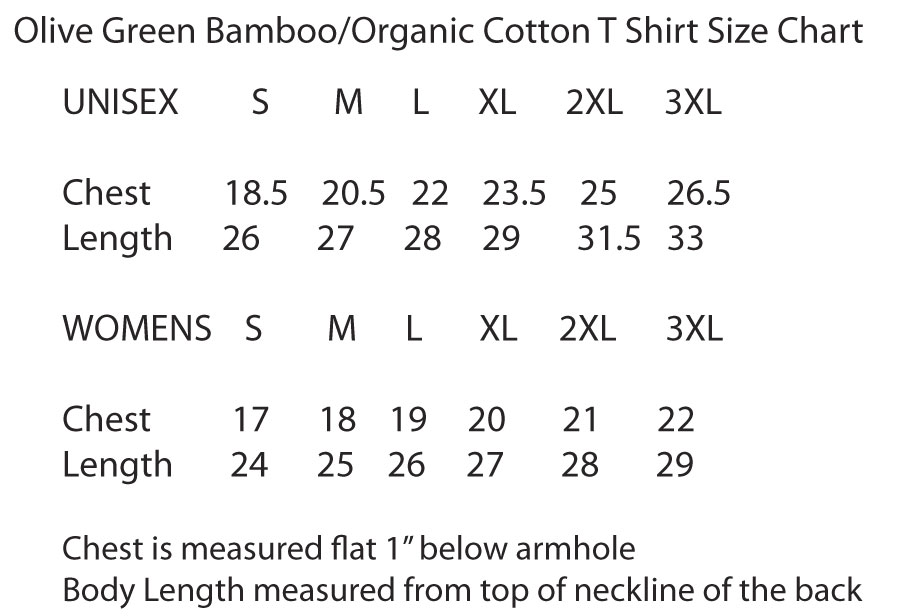 BABA YAGA AND THE WOLF SHIRT ON SLATE BLUE ORGANIC COTTON SHIRT
Water based silk screen print on Classic fit 100 percent organic cotton shirt
100% Combed Ring Spun Organic Cotton 4.4 oz/sq yd

THIS SHIRT IS MADE IN USA
WATER BASED SCREEN PRINTED IN USA AND CANADA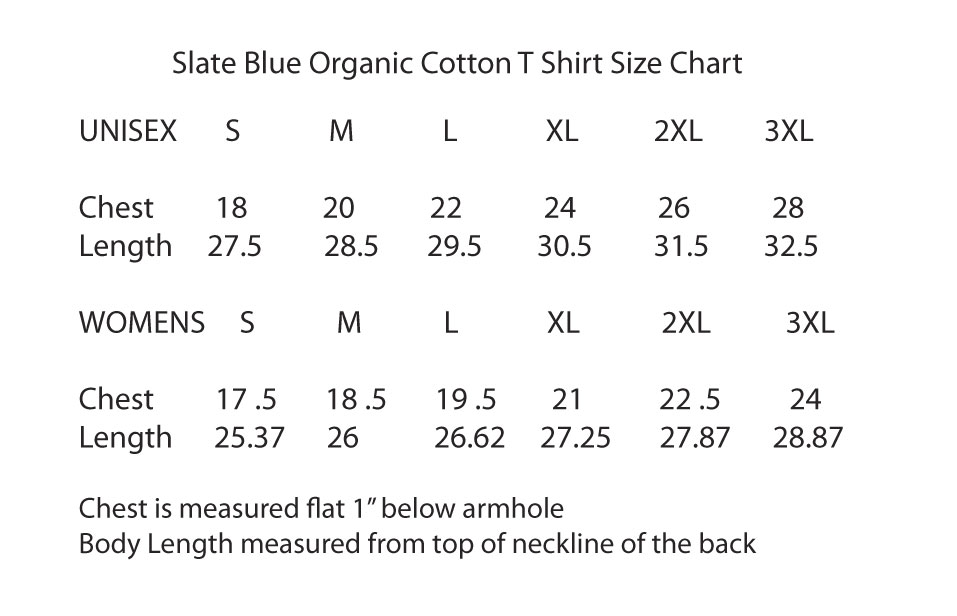 NOTE! -----THIS PACKAGE IS A PRE-ORDER ---- SHIPPING STARTS IN MID NOVEMBER (IN A FEW WEEKS) -----
— Oct PRE-ORDER Nov shipping — The New Adventures of Baba Yaga and the Wolf T Shirt and Comic-
$ 75.00