We are Pat Shewchuk and Marek Colek, Canadian artists and publishers who work collaboratively under the name Tin Can Forest and Tin Can Forest Press.
Tin Can Forest creates sequential art, video installations, films and books. We are inspired by the the forests of Canada, Slavic art, and occult folklore.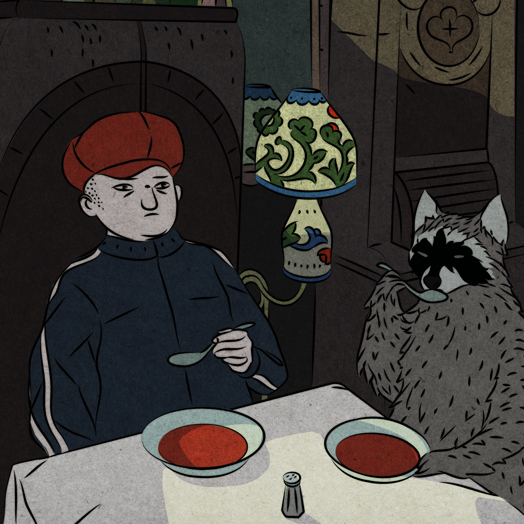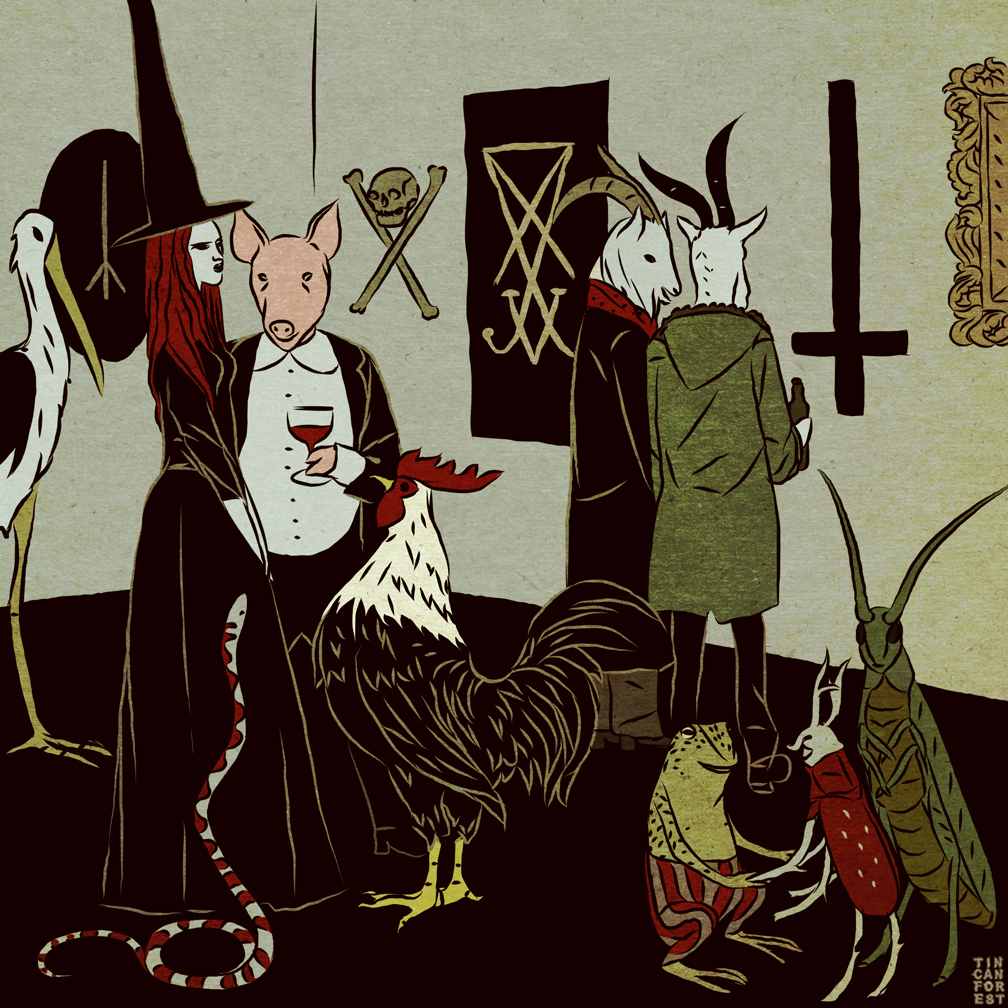 Our work has been screened and exhibited at festivals and galleries internationally, including the Art Gallery of Ontario, The Edinburgh Art Festival, the Ottawa Animation Festival, The Tokyo International Film Festival, The San Francisco International Film Festival, The Kyoto Manga Museum, and The Walker Art Center in Minneapolis.
We have received support for projects ranging from experimental animation to short animated films from the Toronto Arts Council, Ontario Arts Council, The Chalmers Arts Fellowship, The Canada Council or the Arts, and Bravo! Canada.
Our animation work has been nominated for a Daytime Emmy (art director and designer/ PBS WNET Thirteen's ARTOPIA animated pilot).
Our books have won Doug Wright Awards (book titles BABA YAGA AND THE WOLF, WAX CROSS, WE ARE GOING TO BREMEN TO BE MUSICIANS), and a Joe Shuster Award (Baba Yaga and the Wolf, 2010).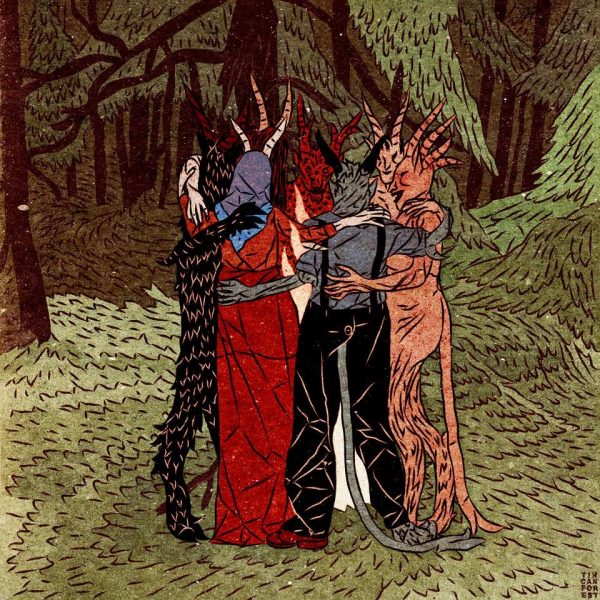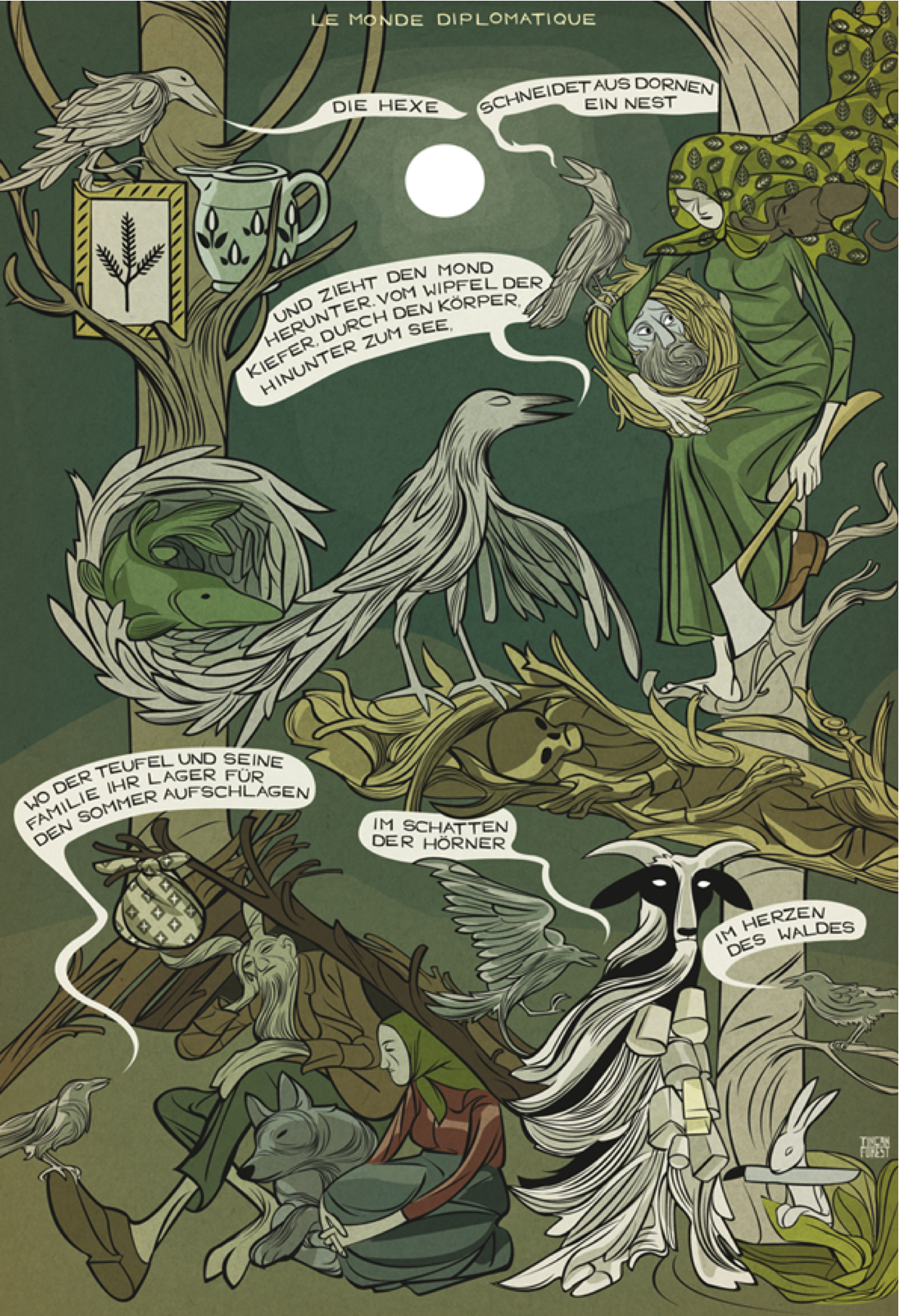 Tin Can Forest has appeared in print in publications such as The New Yorker, Le Monde diplomatique (Germany), kuš! (Latvia), AARGH! (Czech Republic), The Lifted Brow (Australia) and Oaken Throne (US)and
We've had books published by Canadian publishers Drawn and Quarterly, Koyama Press and Kids Can Press.
Tin Can Forest Press was founded in 2014 and has since released 3 titles, A CABBAGE IN A NUTSHELL, WE ARE GOING TO BREMEN TO BE MUSICIANS (a collaboration with Canadian singer songwriter and author Geoff Berner), and WHAT IS A WITCH (a collaboration with Brooklyn based curator, writer, teacher of magical practice Pam Grossman) debuted at the Toronto Comic Arts Festival 2016.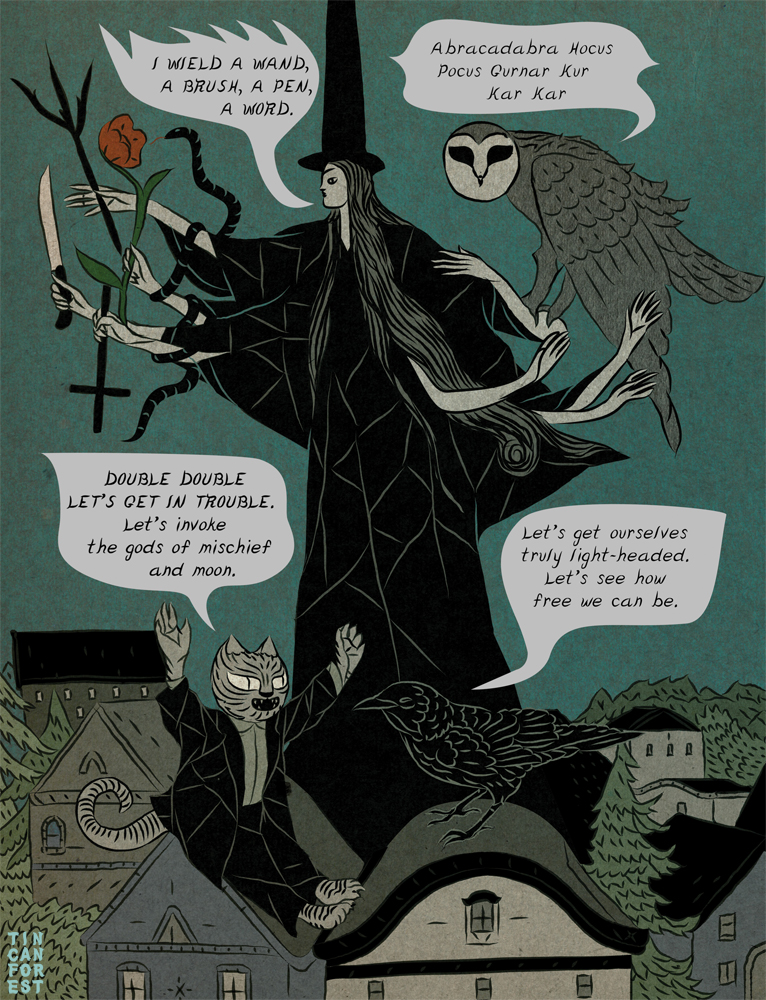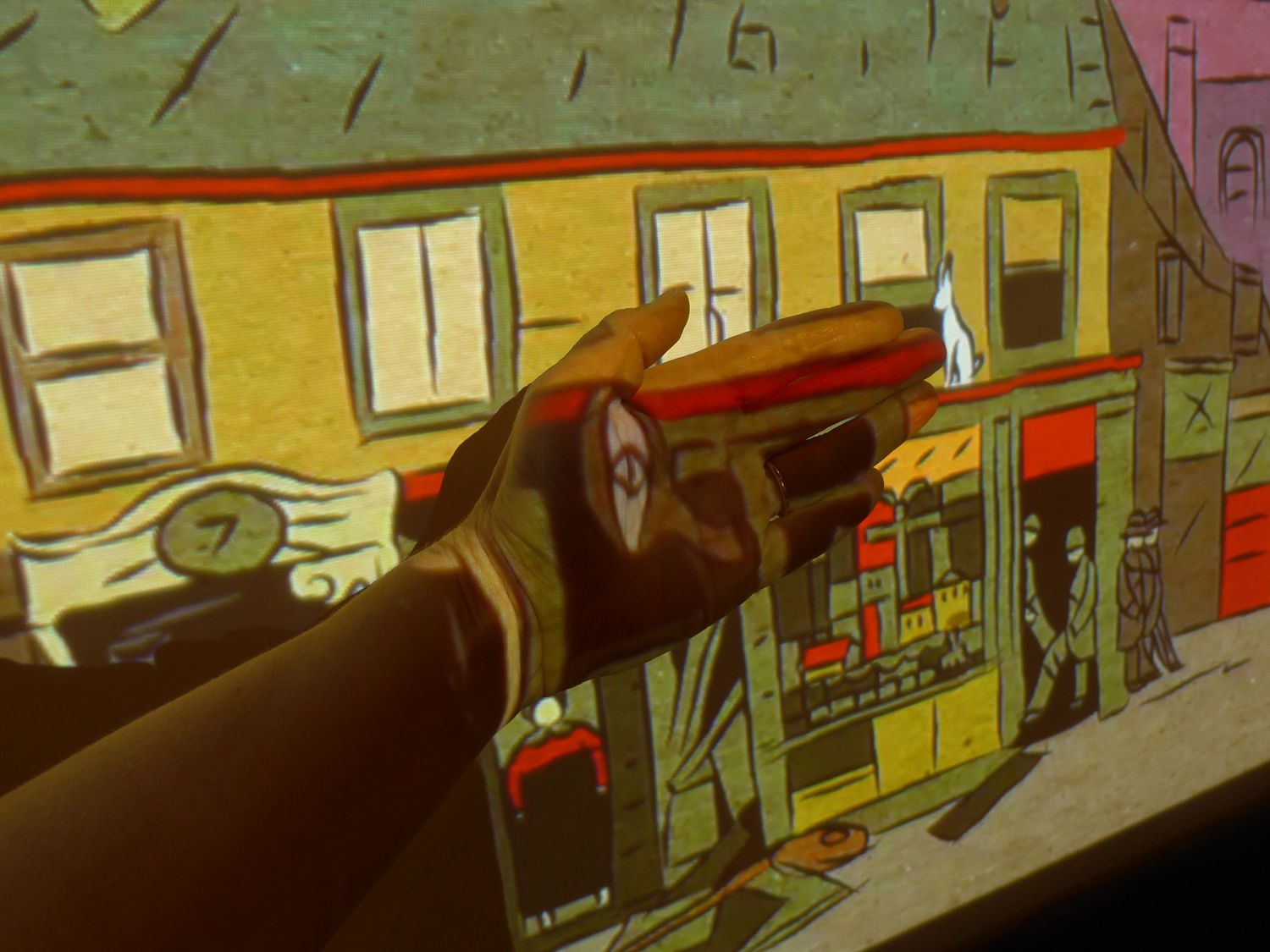 In the summer of 2016, we created "Lawren Harris's Dream", a video installation commissioned by The Art Gallery of Ontario.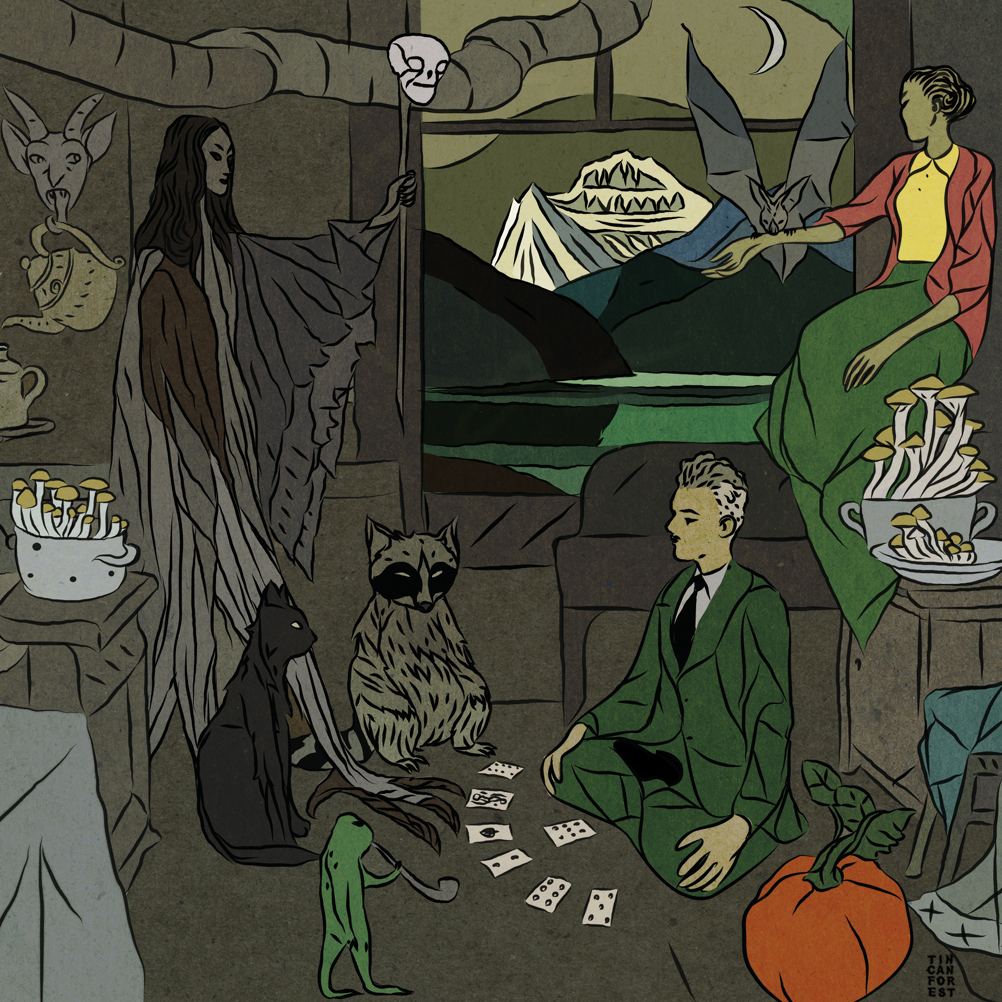 Lawren Harris's Dream" was exhibited as part of "The Idea of North: The Paintings of Lawren Harris" exhibition at the Art Gallery of Ontario in 2016.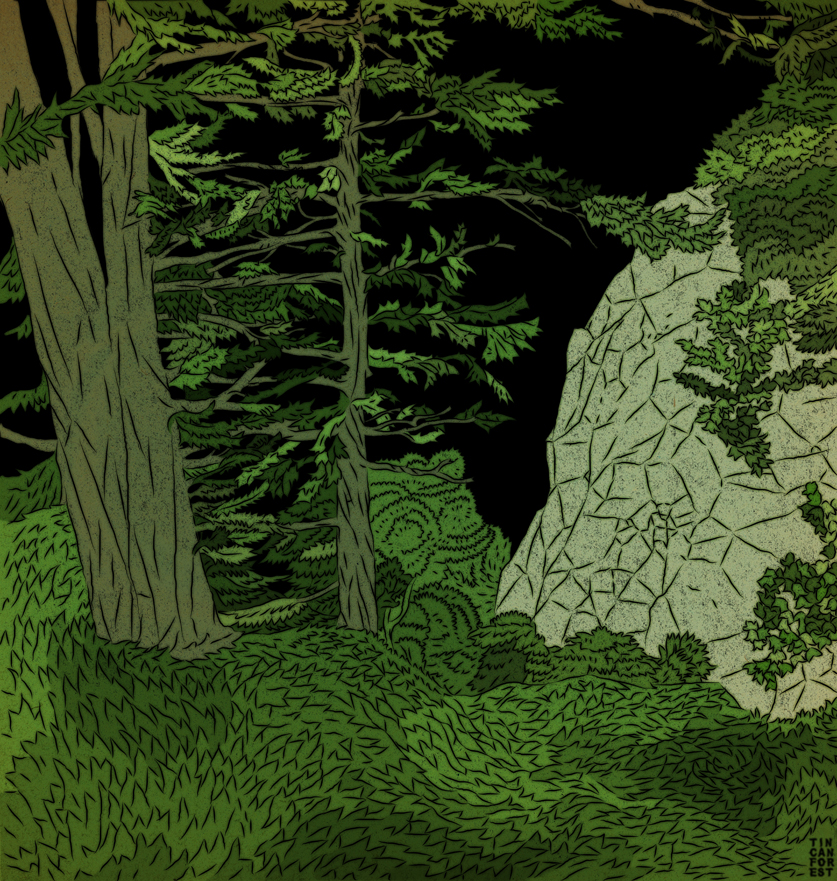 At present, Tin Can Forest are sequestering in the forests of Canada's West Coast…..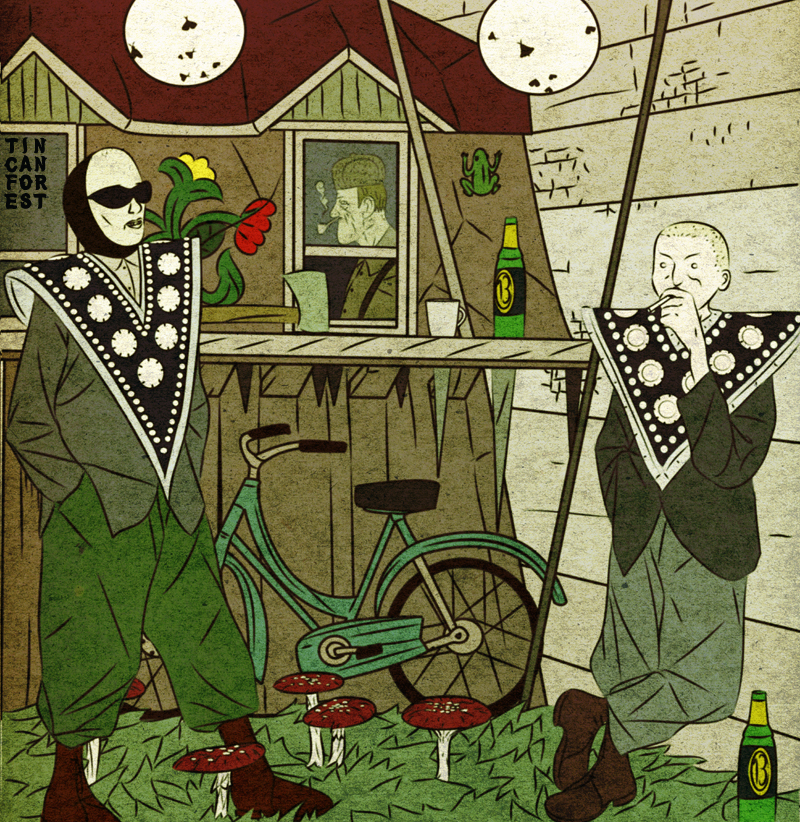 ….running and dreaming while working on new projects for 2022.
---