--Few Extra Packages from Sold Out Pre-Order--The New Adventures of Baba Yaga and the Wolf T Shirt and Comic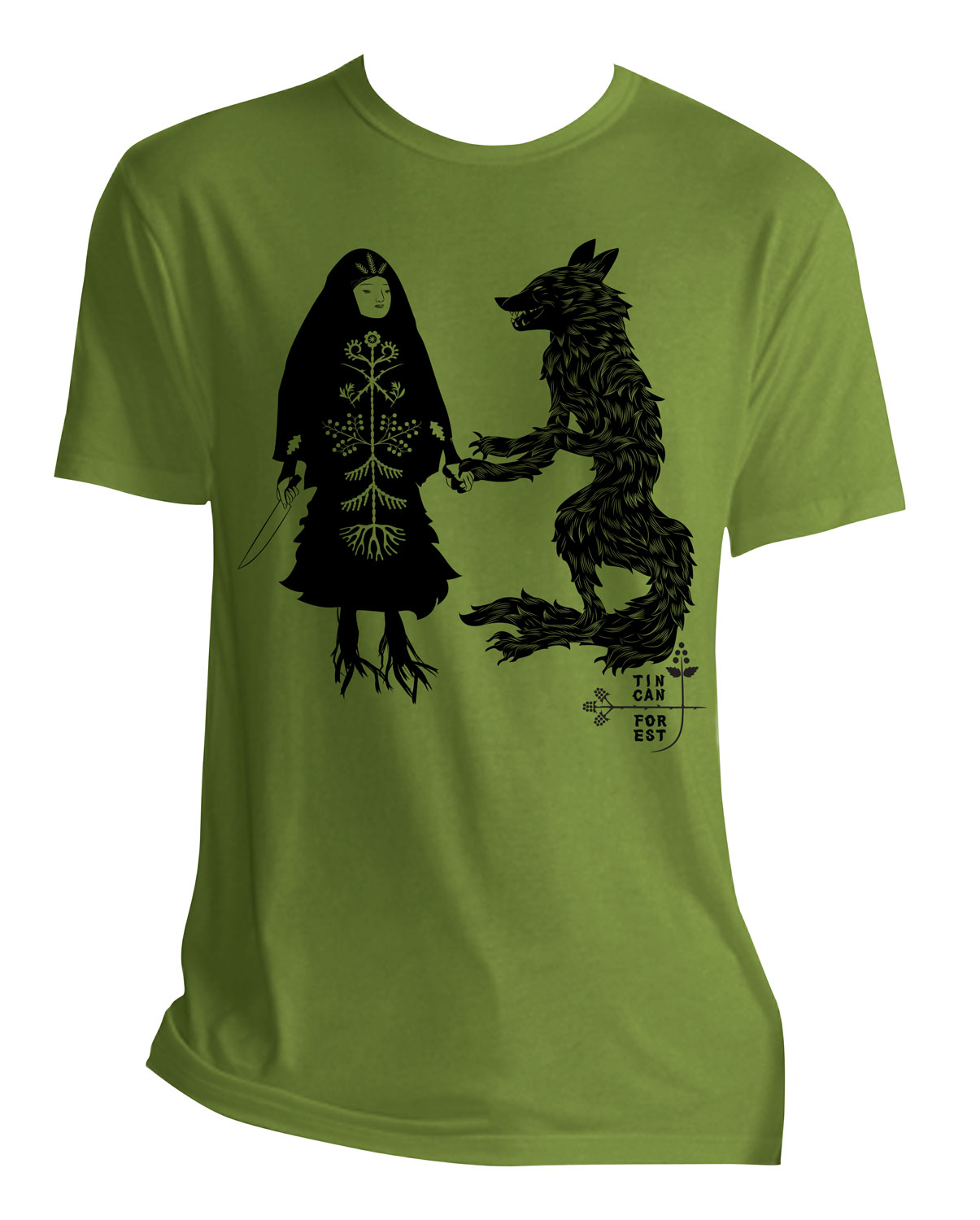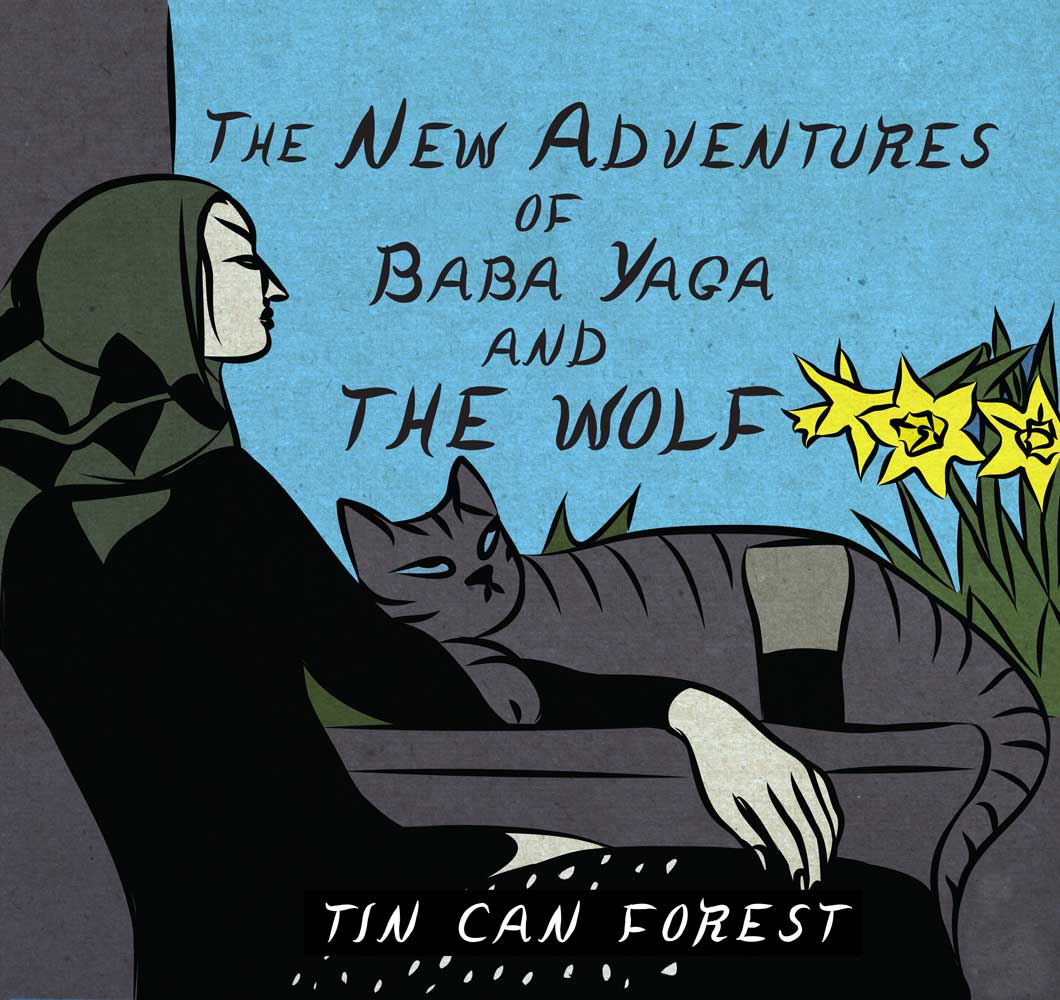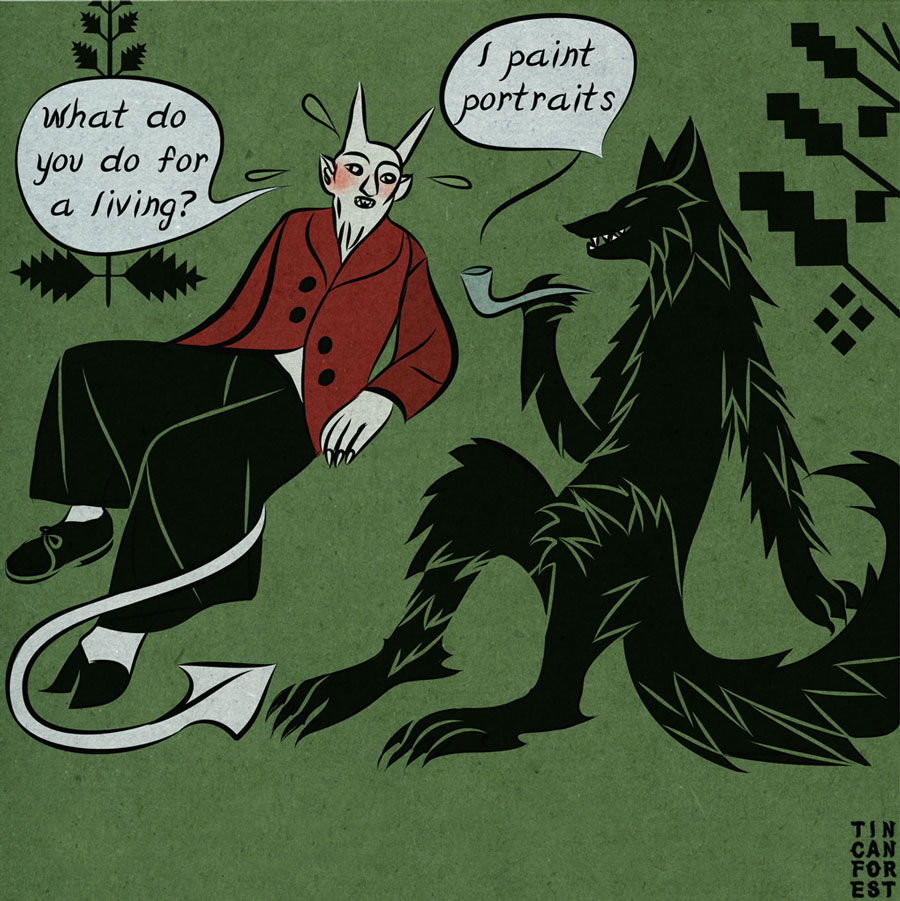 We are pleased to present the first issue in our comics series The New Adventures of Baba Yaga and the Wolf. This comic is a signed limited edition, 6 by 6 inches, softcover, 24 page, full color and offset printed in Canada. Packaged together with your choice of either Baba Yaga and the Wolf T shirt or Coven Gruit T shirt.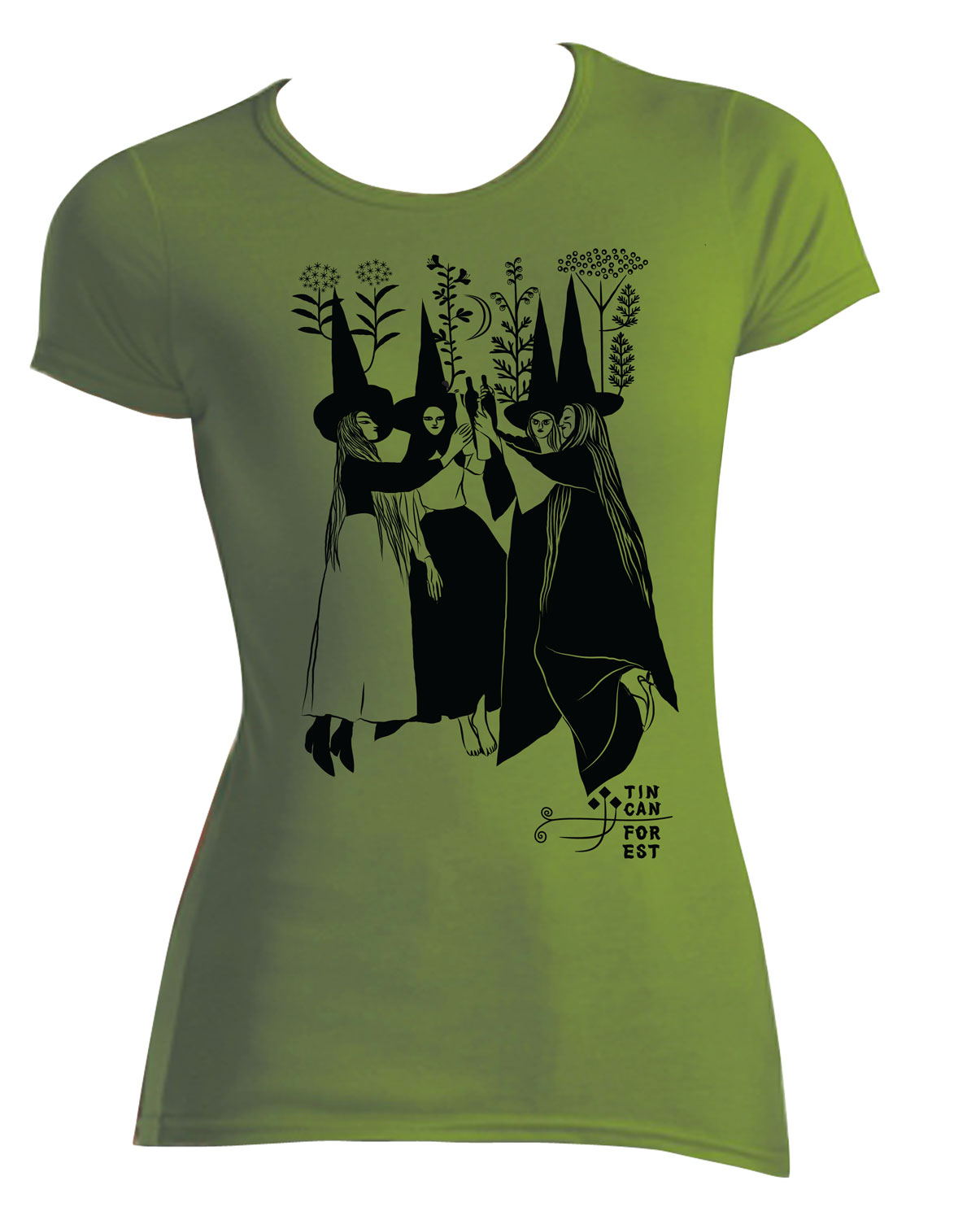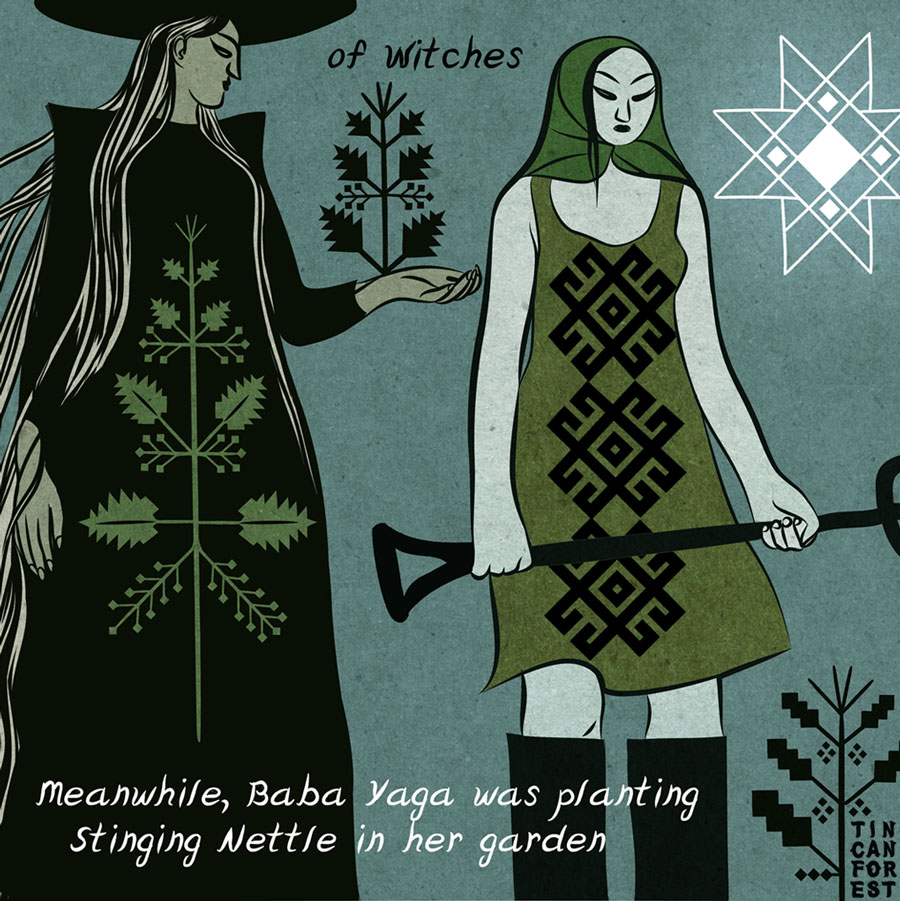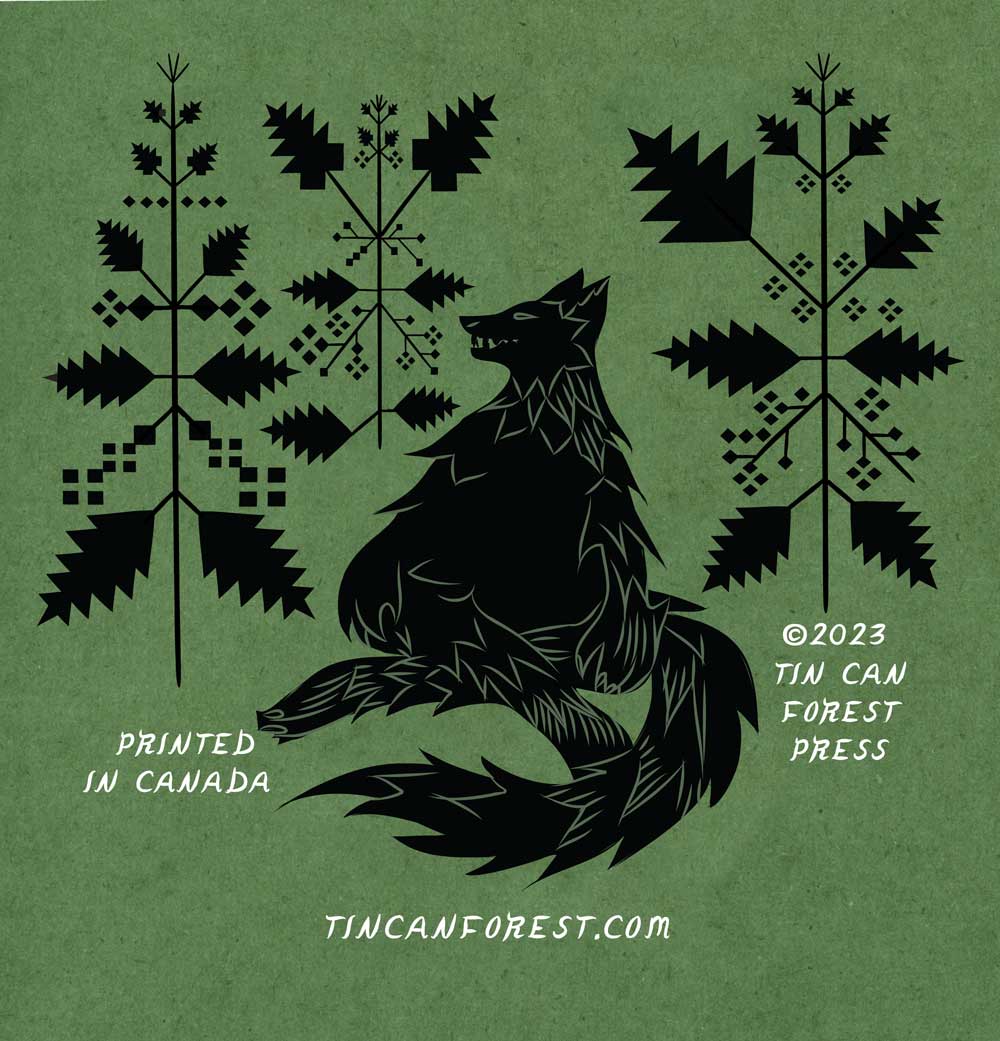 We're printing on these lovely colored soft olive green shirts. These shirts are dyed and sewn and printed in Canada. We've chosen these Bamboo and Organic cotton shirts because they have a nice cut, are extremely comfortable and wear well. We love water-based printing. It's smooth, soaks into the shirt, and is the most environmentally friendly silk-screen printing option.
PRE-SHRUNK
PRE-WASHED
Ring Spun Combed for exceptional
softness.
Water based silk screen print on Classic fit Bamboo t shirt or fitted Woman's Cut Bamboo t shirt
70% Rayon from Bamboo/ 30% Organic
Cotton
MADE AND PRINTED IN CANADA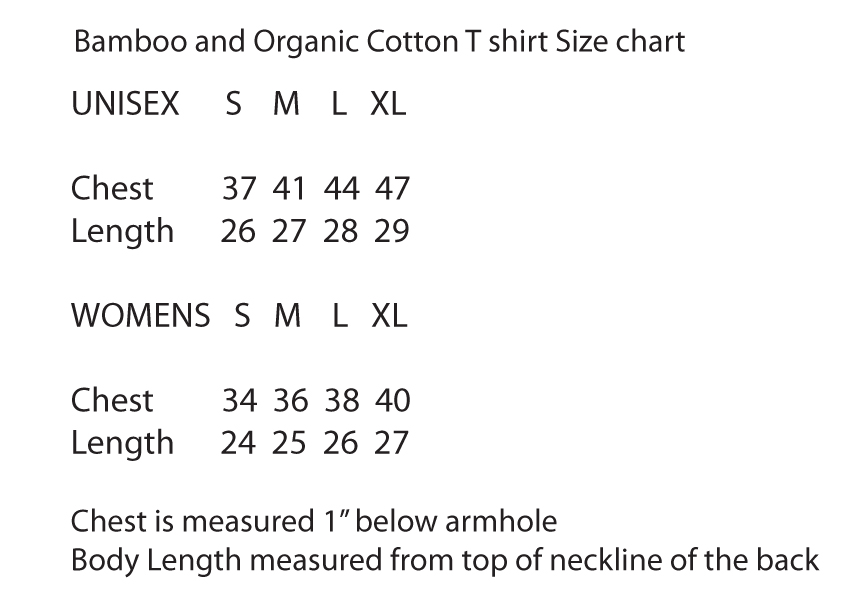 -Few Extra Packages from Sold Out Pre-Order/ The New Adventures of Baba Yaga and the Wolf T Shirt and Comic Book
$ 75.00