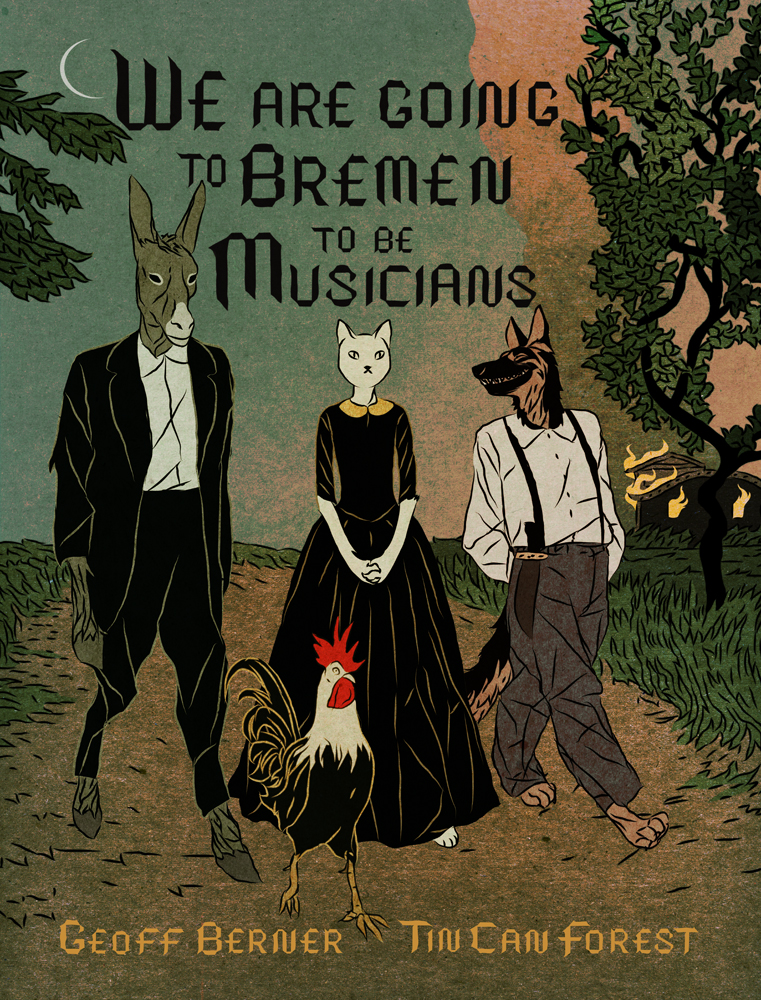 Accordionist and novelist Geoff Berner together with folk-surrealists Tin Can Forest
re-tell this dark, strange German folk tale about four animals running away from their masters to become town musicians in the city of Bremen.
To be released at TCAF / Toronto Comic Arts Festival / 2015.
Book launch/ Release Party will be at The Pilot Bar May 7th, Toronto. Special guest Nina Bunjevac will interview Geoff and Tin Can Forest about the making of the book, followed by an evening performance by Geoff Berner.